THE FUNDATIONS OF THE MEDAVITA PHILOSOPHY: A WORLD WITHOUT COMPROMISES
Nature is an enigma. A poison can be used to make an antidote; one drop of flower extract can cure, while two drops can kill. The tiny leaves of plants conceal immense powers. The art we pursue is all about finding these forces and putting them at the service of the hair and its wellbeing. They are pure energy, before chemistry, capable of fighting scalp diseases, counteract hair loss and restore the balance between beauty and wellbeing. Forces which only the skilled hands of master herbalists can distil and preserve, combining traditional galenical skill with contemporary technology.
Pharmaceutical
efficacy
Tested efficacy.
Always!
All our products must guarantee maximum efficacy right away, while also respecting the physiology of the skin and hair. This is why every one of our skin and hair treatments is made from ethical, natural, strictly renewable ingredients carefully selected by our Research and Development Laboratories, and then subjected to strict controls and tests of compatibility and efficacy conducted in collaboration with scientific research institutes and universities.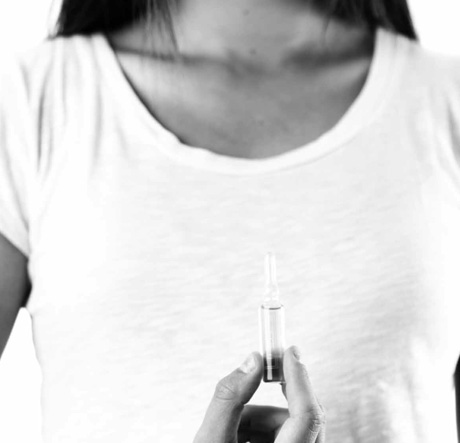 Galenic
vocation
Science in control of nature.
With love.
Every one of our products perfectly combines the galenical method with today's scientific approach. Since we established our company 50 years ago, we have never settled for compromises between performance and naturalness. We use materials of ethical, natural, strictly renewable origin. The medicinal plants that go into our formulas are collected from the furthest corners of the planet to ensure that only the best products go into the blend: from the valleys of the Oberland of Bern to the forests of Ceylon, from the slopes of Mt. Fujiyama to the plantations of Martinique. After all this travelling, we're proud to say we haven't just jumped onto the bandwagon of "organic" cosmetics, but can claim to have always been "Natural".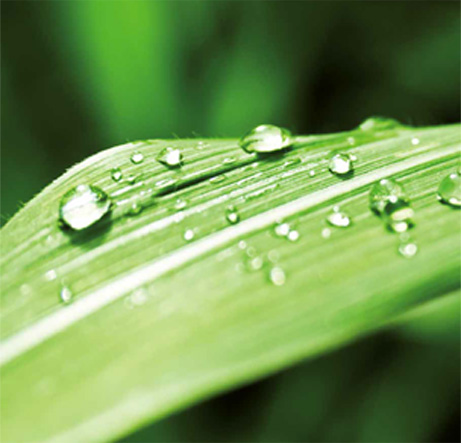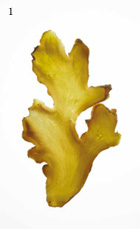 1 Ginger
A stimulating, revitalising herbaceous perennial originating in the Far East.

2 Mint
A highly aromatic herbaceous perennial. Used as a medicinal plant by the ancient Egyptians and Romans. In medicine it is used for its stimulating, antiseptic, tonifying, refreshing properties.
3 Maize
Protective, structuring, antistatic, Maize is an annual herbaceous plant originally from Central America. The starch obtained from it, a fine white powder, is used in cosmetics to make emollient and whitening creams and masks.
4 Olive
The emollient, hydrating, nourishing fruit of this tree originally from the Near East has been used since antiquity both in the diet and to moisturise the skin. The ancient Romans spoke of Olive oil massages as a "fountain of youth".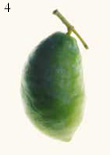 Total sensorial involvement
We experience reality
through our senses.
This means we perceive the things around us through the senses of sight, smell, touch, hearing and taste. The vocabulary of Medavita products speaks directly to the emotional sphere as it is highly SENSORIAL, stimulating the "basic structure" of experience. These products can in fact create an image based on olfactory, visual and tactile perceptions. A big little bit of magic, taking a world of sensations and meanings with it. And in the Salon, the Product becomes an exclusive experience of Beauty and Wellness.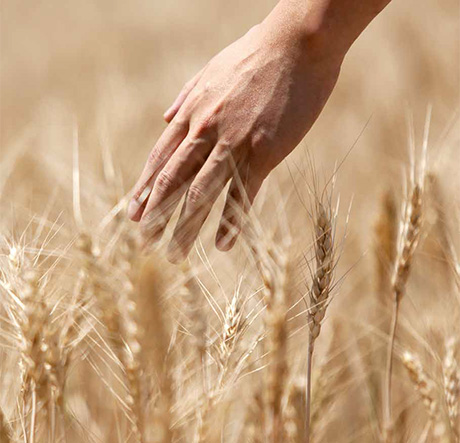 Genuine
Beauty
The result is true, conscious, genuine beauty.
The world of beauty offers models of perfection "without": without blemish, flawless, ageless. A strange, rather inhuman concept of beauty! But we think of beauty in terms of "with", rather than "without". A woman is beautiful with her differences, with her years, with all her flaws. The important thing is to make the most of them and transform them into fascinating features.