Sunset Blonde Enhancing Shampoo pH 5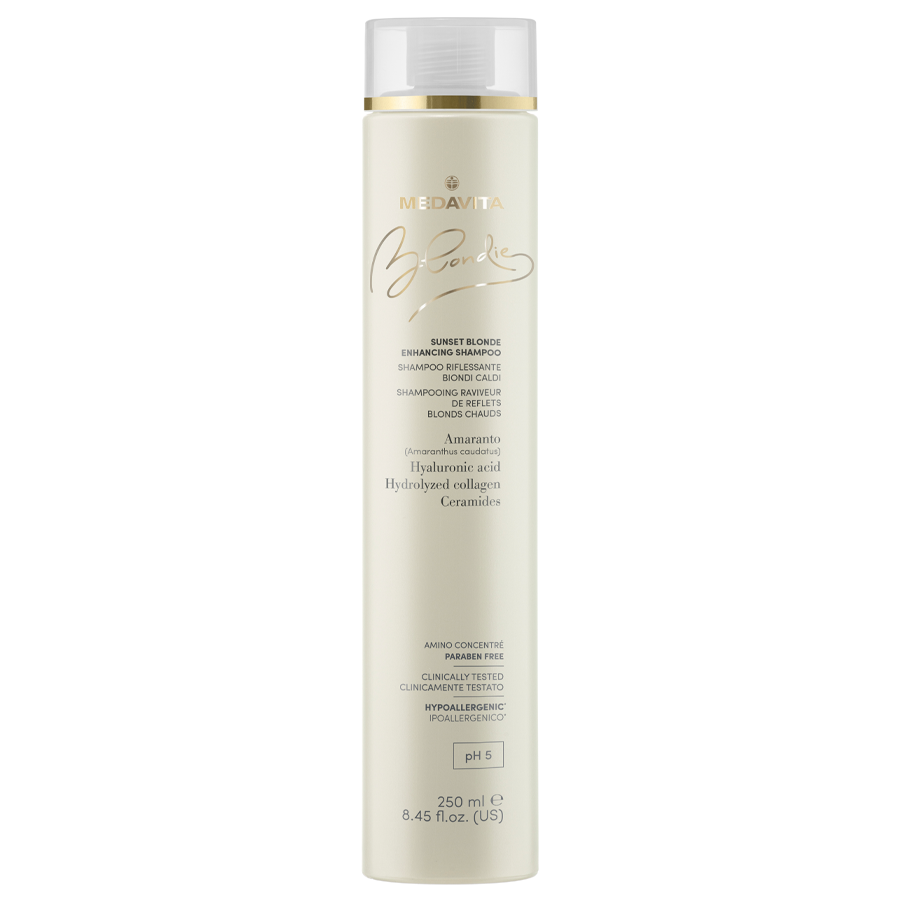 Colour-enhancing shampoo ideal for warm blondes.
Enriched with pigments, it intensifies golden and golden-copper highlights. It gently cleanses, plumping the structure for a more radiant, longer-lasting colour.
ACTIVE INGREDIENTS:
Contains hydrolyzed Collagen which plumps and conditions, Hyaluronic acid which is hydrating and elasticising, Amaranth proteins which hydrate, protect and create a protective film, a precious complex of Ceramides which rebuild and smooth the fibre, increasing its vitality and strength, and the amino acid complex Amino Concentré.
HOW TO USE:
Dilute the shampoo with water, apply to the scalp and massage in. Rinse. Repeat if necessary. Rinse thoroughly then apply the mask. N.B.: wear suitable gloves when applying.